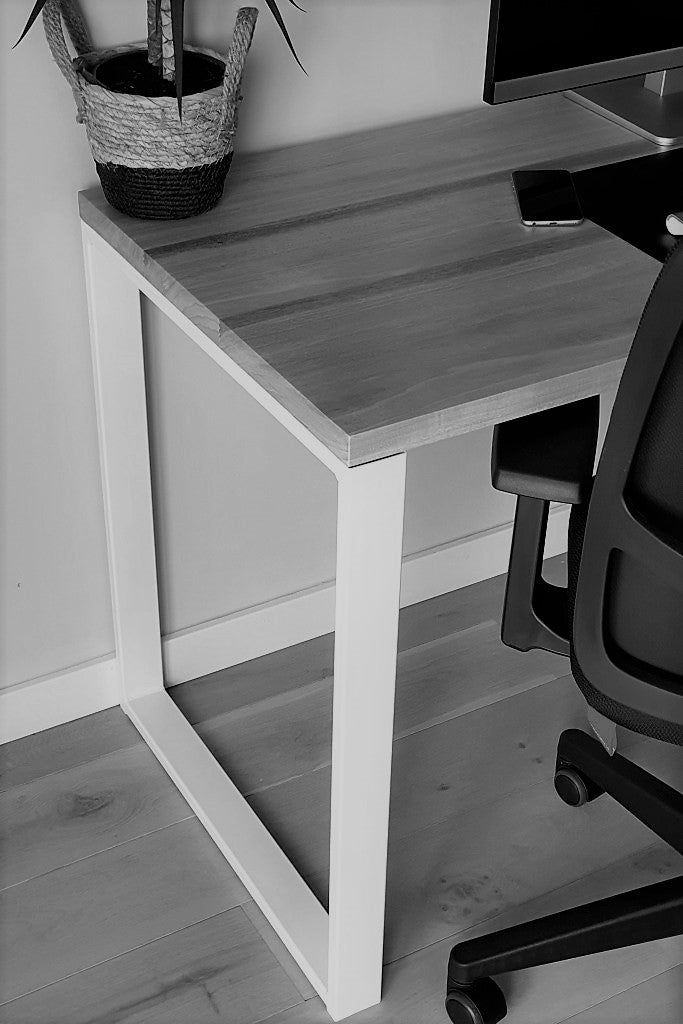 Deco Fixed Frame
Our decorative steel legs are a great choice for stationary desks.
If you are looking for a fixed-height desk that decorates your space with elegance and sobriety, our Deco white or black steel leg is a great option to accompany your solid natural wood desk.
Check all the technical details in the link below.
full frame details
Sign up, subscribe to our newsletter and immediately receive a 5% discount coupon. And you can't wait, contact us!
ErgoNatureWood
Natural Wood Table - Ash - Frame Deco Quality
Sale price Price €554,83 Regular price €615,88 Unit price / per
Tax included.
Shipping
calculated at checkout.
Description
Within our range of Quality natural wood tables, there is Ash. If the natural wood of Fresno is known for something, it is for its resistance. Widely used in baseball bats and tool handles, which already indicates its hardness.
Light in color with darker brown contrasts and a uniform and marked grain, it has an appearance that is often reminiscent of oak, although with more contrasts than this, giving it a unique beauty.
If you are looking for a noble solid wood, with a soft contrasting tone, resistant for day to day and well finished, Ash is the ideal natural wood, served in thickness of 3cm.
And if you want to give it a more rustic look, we can make a natural edge . As? Tell us in the comments of the order.
Can't find the size you need? , you need a specific measure, a smaller, larger, 180x80, 200x80 solid wood desk. Do not hesitate, contact us. We work to order, any natural wood and solid wood on the market, beyond our catalogue, so we will help you find what you are looking for.